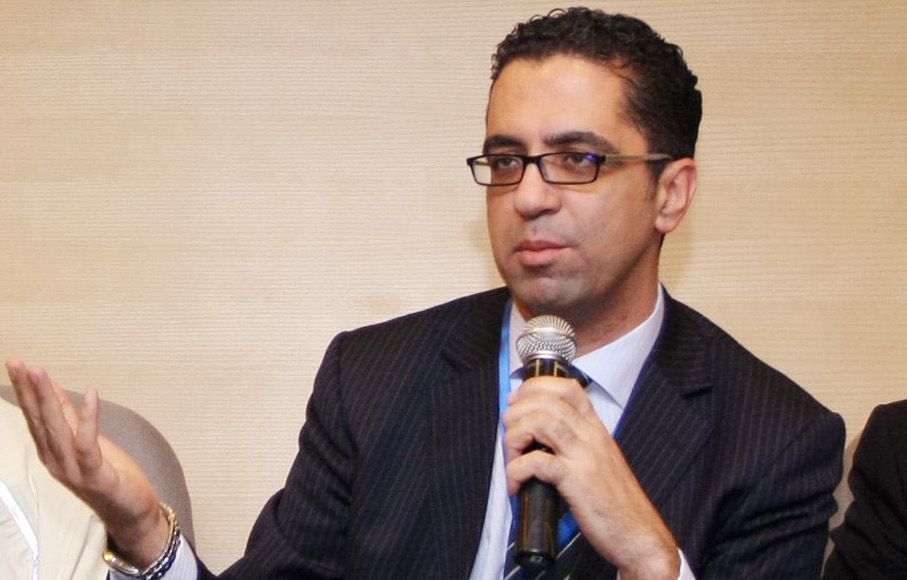 Note from TAYP's President Mondher Ben Hamida
As the year draws to its close, we're engaging in good old-fashioned retrospection and reflecting on what the past 12 months have meant for our association. When I reflect on the kind of year 2016 has been for TAYP- the things that we've set out to achieve and did and others that will have to wait for next year- I couldn't be prouder of the upward trajectory we've managed to sustain since our founding 5 years ago. We have continued to grow our membership and scope of activities and have managed to establish the association as a forum for the Tunisian diaspora in North America and a firm advocate for the interests of Tunisia with policymakers and key institutions in DC and beyond.
Thanks to the amazing commitment of our members and volunteers, we've sustained our efforts to promote Tunisian exports to the US market and through our handicrafts project 50 Tunisian artisans got to promote and sell their products in the US. The lessons learned from this project (e.g. access to the US market, retail opportunities, logistics lanes setup, etc.) will go a long way in helping us further assist other artisans reach the historically underserved, yet high-potential, North American market. In the same economic vein, we have also played a lead role in organizing and executing the RISE program which allowed us to tap into our remarkable pool of experts to mentor and guide a promising crop of young Tunisian entrepreneurs.
We have also played an active role in assisting the Tunisian government with a number of initiatives including Smart Tunisia and Tunisia 2020. Our network of professionals helped organize roadshows and connected Tunisian policymakers with members of our diaspora and American executives to further explore investment opportunities.
While our deep talent pool naturally positions us to help on the Economic and Entrepreneurship fronts, we haven't limited our contributions to those fields, as we continued to promote our other 2 "E's", namely Exchange and Education both high school and higher Education projects.
As we look forward to 2017, we are intent on continuing to grow and be impactful in further promoting and developing US-Tunisian economic ties. We believe that the formula to more success remains the same, leveraging our highly talented and passionate diaspora and unleashing its desire and potential to help Tunisia and its entrepreneurs. Our leadership team is actively finalizing new projects that will serve to further connect the diaspora with young entrepreneurs via a numbers of channels- so stay tuned!
 @mbenhamida 
---
*
*

*

* 

Happy Holidays & New Year 2017 *

*

*

*
---
TUNISIA2020

TAYP – Tunisia2020's Tunisian-American Diaspora Partner

In its continuing effort to build bridges between Tunisia and the United States through a strengthening of economic and cultural ties, Tunisian American Young Professionals has been involved in promoting Tunisia2020, the Tunisian government's International Investors' Conference, held on November 29th and 30th, to US based investors. TAYP's activities complemented the work of the Tunisian […].
---
TAYP partners with the Tunisian Government on the Washington DC Investment Roadshow

Ahead of its Tunisia 2020 International Investors' Conference to be held on 29 and 30 November 2016, Tunisia's Minister of International Cooperation and Development Fadhel Abdelkefi and a delegation of ministerial staff arrived in Washington DC on October 5th to promote investment in Tunisia, in addition to attending the IMF and World Bank autumn meeting, […].
---
Sustainable Development Goals and Corporate Social Responsibility: What Framework Post Tunisia2020

Tunisia2020 On November 29th and 30th Tunisia hosted its second international investment conference, Tunisia2020, following ''Invest in Tunisia- start-up democracy'', an initiative launched in 2014 under Previous Prime Minister Mehdi Jomaa's government, in order to attract foreign investments. This year several countries ( including  the United States, France, Canada and several Gulf monarchies), international organizations […].
---
NEWS
A Tunisian Success Story from MEPI & TAYP's Startup RISE PROGRAM

Ahmed Cheikhrouhou, the 43-year-old RISE entrepreneur, co founder and CFO of Polysmart, has been making waves in an unexpected field: gaming. One of the most promising startups to come out of TAYP StartUp RISE program, the Tunisian American Young Professionals (TAYP) program StartUp Regional Initiative to Support Entrepreneurship (RISE) in partnership with the US-Middle East […].
---
Meryam Ghabri "I am not a teacher, but an awakener"

Who are you? Tell us about the journey that brought you to where you are, specifically your current position. I am an English teacher. I graduated from l'Ecole Normale Superieure , right after which I started my teaching career in my hometown Sidi Bouzid. During my first year, I taught in a rural area, where […].
---
"Tunisia, A Startup Democracy" @Columbia University

Turath, a nonpartisan undergraduate student association that serves to promote Arab culture at Columbia University, invited Mehdi Jomaa, former Prime Minister of Tunisia, to deliver a talk to the broad Columbia community entitled "Tunisia: A Startup Democracy 2.0". The talk took place in the afternoon of September 27th in a large conference room on the 5th floor […].
---
Towards The Learning Generation @UN NY

"We can be the first generation in history where every child goes to school, and every boy and girl enjoys a quality education," said former UK Prime Minister Gordon Brown who heads the International Commission on Financing Global Education Opportunity. The commission presented its Learning Generation report and agenda for action to the Education Commission Co-conveners […].
---
Our 4Es PROJECTS